About Us
A dream was realized in November 2016 when Maadhu Creatives came into existence. We are a young and dynamic organization with ambition and a vision to be global leaders in scale model making. Our ambition is greatly supported by our team of experienced and enthusiastic craftsmen, who are veterans in their work. The company was established with a vision to provide unrivaled creative model-making services and solutions. Over the years we have developed ourselves into the most trusted model-making solution provider across the world. We not only design and build the models that our client requires but we also help them envision the model of their dreams. We brainstorm and consult on the best creative way forward on developing a great model.
Our belief is in our identity 'Our Logo'. Our logo depicts a Ninja Warrior weapon popularly known as the 'Ninja Star' or 'Shuriken'. The ninja warriors are known for their commitment, accuracy, swiftness and their weapons are developed for maximum impact. Our company's philosophy also imbibes the same characteristics in its creative deliverables. We are the warriors of creativity. The texture of the logo and the color used also hold a special significance. The texture signifies our weapon 'Paper' and color signifies the peace in creativity.
The dynamism of a young company like ours is also evident in the fact that we are a strong supporter of innovation and the use of technology in our work. One of the quotes by Steve Jobs that we strongly believe in and promote is 'Innovation distinguishes between a Leader and a Follower.' The use of technology makes our lives easy, enhances the quality of our deliverables, and enables meeting timelines accurately. This allows us time to focus on more creative solutions. We have been in step with the latest innovation and have provided the first-mover advantage by adopting the latest technologies. The latest machines and equipment for laser and 3D printing are installed in our workshop with a well-trained team of experts to operate them.
Our models have catered to the needs of all age groups of audience and have been relevant in fulfilling a wide range of purposes. With the experience gained through the years, we design and deliver models globally. A firm supporter of the 'Make in India' and 'Vocal for Local' initiatives started by the Government of India, we believe in utilizing the talent within the country and make it available across geographies.
Vission
To become the global leaders in providing best in class scale model-making solutions at affordable cost and to become synonyms for model-making solution providers like 'Google is for Search'.
Mission
To be numero uno in providing top-notch model-making solutions globally.
Model Making Supplies
Gallery
Well done is better than well Said.
Our Clients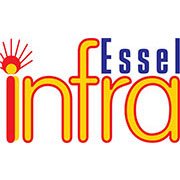 200 +
Clients Worked with

Movie production
Advertising
Interior designer
Gaming
Information Technology
Hospitality
Medical

Tourism
Architectural
Constructions

Real Estate
Retail
Shipping
Oil & Gas
Meet Our Team
Maadhu creatives' visionary family.
Contact
Where the excellence is wealth.
<
MAADHU CREATIVES
2, Nagarwal Compound,
Carter Road ,
No: 1,Borivali (East).
Mumbai-400066. India.
MAADHU CREATIVES
5770 Spring Garden Road
Halifax,
NS.
Canada