Scale Model Making Company
MAADHU Creatives is a creative arts and crafts company well known as Scale Model Company, 3D Scale Model Maker and architectural modeling firm. We have the top position in the list of Model Making Companies in India. Our Expertise in Product and Miniature Model Making earned us great prestige as the best scale model makers, product and architectural model makers, industrial and engineering model builders, Building Model makers. We are best known as Architectural model makers in Mumbai India and Miniature Model Makers in Mumbai India.
We are situated in Mumbai, the business hub of India. Our clientele includes Jio, Buhler, L&T, Essel Infra and many other Fortune 500 companies. More than 80% of clients choose to work with us again and again. Our work quality and delivery time are exceptional. Don't believe? Let's work with us.
Our range of services include Architectural Model Making, Engineering Model Making, Industrial Model Making, Piping Model Making, Product Model Making, Interior 3D Rendering, Exterior 3D Rendering, Corporate Video Production, Advertise Video Production, TVC , Interactive Video Presentation, Informative Video Presentation, Product Intro, Government Campaign Video, Short Films, Youtube Series, 3D Walkthrough Animation, 3D Floor Plans, Motion Graphics & VFX, 3D Animation, 2D Animation, Photography, Product Photography, Portfolio Shoot, Modeling Photography, Event Photography, Event Videography, Print Shoot, Movie Poster Design, Movie Poster Shoot, Cad Drafting, Cad Conversation, Character Modeling, Exhibition Stall Design, Graphics & Web Design.
We serve all over the world including London-United Kingdom, Singapore, Sydney-Australia, India, United States, Indonesia, Russia, Taiwan, Vietnam, Brazil, Romania, South Korea, Japan, Germany, Ukraine, Bangladesh, Canada, Pakistan, Norway, Iran, Thailand, Mexico, Malaysia, United Arab Emirates, Nepal, Philippines, Bahrain, Spain, Egypt, Sweden, Greece, Dominican Republic, Costa Rica, Turkey, Macau, Morocco, Argentina, Sri Lanka, Bulgaria, Ecuador, Czechia, Bolivia, Kuwait, Portugal, Mauritius, Trinidad & Tobago, Saudi Arabia, Nigeria, Italy, Poland.
Are you looking for any of the mentioned services? We are eager to help you. you will gest best quote from us.
Model Making Supplies
Gallery
Well done is better than well Said.
Our Clients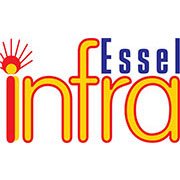 200 +
Clients Worked with

Movie production
Advertising
Interior designer
Gaming
Information Technology
Hospitality
Medical

Tourism
Architectural
Constructions

Real Estate
Retail
Shipping
Oil & Gas
Meet Our Team
Maadhu creatives' visionary family.
Contact
Where the excellence is wealth.
MAADHU CREATIVES
2 , Nagarwal Compound,
Carter Road No.1,
Borivali East.Mumbai-400066.
India