3D Scale Model Maker India | Architectural Model Makers | Miniature Model Makers | Top Architectural Model Making Firm | Best Industrial Engineering Product Model Makers | Scale Model Making Company in India | Miniature Model Making | Mumbai India & World
A dream was realized in November 2016 when Maadhu Creatives Model Making Company came into existence. We are a young and dynamic organization with ambition and a vision to be global leaders in scale model making service. Our ambition is greatly supported by our team of experienced and enthusiastic craftsmen, who are veterans in their work. The company was established with a vision to provide creatives scale model making services like miniature model making, architectural model making, interior & exterior model making, engineering model making, building model making, marine model making, industrial model making, warehouse model making, civil model making, master plan model making, product prototype model making, offshore model making, piping model maker and solutions. Over the years we have developed ourselves into the most trusted model-making solution provider across the world. We not only design and build the models that our client requires but we also help them envision the model of their dreams. We brainstorm and consult on the best creative way forward on developing a great and creative model.
Our belief is in our identity 'Our Logo'. Our logo depicts a Ninja Warrior weapon popularly known as the 'Ninja Star' or 'Shuriken'. The ninja warriors are known for their commitment, swiftness, accuracy and their weapons are developed for maximum impact. Our company's philosophy also imbibes the same characteristics in its creative deliverables. We are the warriors of creativity. The texture of the logo and the color used also hold a special significance. The texture signifies our weapon 'Paper' and color signifies the peace in creativity.
The dynamism of a young company like ours is also evident in the fact that we are a strong supporter of innovation and the use of technology in our work. One of the quotes by Steve Jobs that we strongly believe in and promote is 'Innovation distinguishes between a Leader and a Follower.' The use of technology makes our lives easy, enhances the quality of our deliverables, and enables meeting timelines accurately. This allows us time to focus on more creative solutions. We have been in step with the latest innovation and have provided the first-mover advantage by adopting the latest technologies. The latest machines and equipment for laser and 3D printing are installed in our workshop with a well-trained team of experts to operate them.
Our models have catered to the needs of all age groups of audience and have been relevant in fulfilling a wide range of purposes. With the experience gained through the years, we design, develop and deliver models globally. A firm supporter of the 'Make in India' and 'Vocal for Local' initiatives started by the Government of India, we believe in utilizing the talent within the country and make it available across geographies.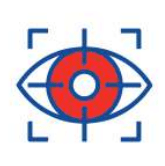 To become the global leaders in providing best in class scale model-making solutions at affordable cost and to become synonyms for model-making solution providers like 'Google is for Search'.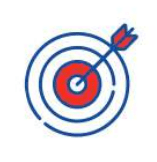 To be number one in providing top-notchmodel-making solutions globally.
Maadhu creatives' visionary family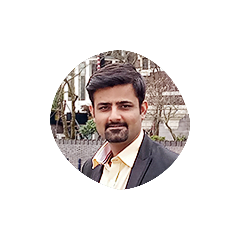 (Regional Partner-Canada)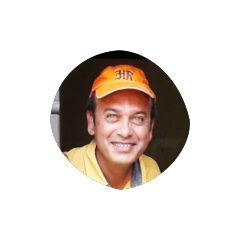 On behalf of Joest Australia Pty Ltd, I would like to thank you and your team at MAADHU Creatives for the amazing 3D model that was produced in record time for our display at the recent AusIMM Iron Ore 2021 Conference which was held in Perth Western Australia over three days from 8 November. We are happy to endorse the outstanding work and quick delivery that MAADHU CREATIVES demonstrated in the production of the display model and are happy to recommend them to others.
It was great to work with you. The quality of your work is excellent and we look forward to work with you again. We have received the 4 nos. Miniature Models fabricated by you in Feb'2021. Keep up the good work.
Hello Maadu Creatives Team. It is to confirm that we have received the working scale model of smart industry and smart city at Delhi office, with expected quality and finish. it was nice working with you and your team. The model will help us to give a creative and interactive presentation to our client. I am Very appreciative of your assistance and an looking forward to counting to work together.